Featured Researchers in the Asian Studies Program
Dr Su-Kyoung Hwang, Department of Korean Studies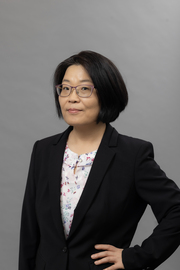 Dr Su-Kyoung Hwang's academic profile

What are your research interests?
My main interests are Korean history, modern warfare, and cold war. I have been working on war related issues for more than a decade now. I could not remember how I first got into the area. I spent my undergraduate days reading modern literature and was not interested in other issues. My interests changed during my master's years. It was a gradual shift. One study led to another and, then, I found myself working on something quite unexpected and unsettling.

What are you current research projects?
I am working on a manuscript that examines the formation of counterinsurgency violence before and during the Korean War era. I am interested in civilian experience and my focus is emotion, especially fear and sadness. Methodologically, I combine archival work with personal interviews and other writings. I hope to do one more project in this vein, but set in a different time period (i.e., post-1953 Korea) and focusing on culture and political emotions.

How did you first get interested in your area of research?
In graduate school, I took an international history seminar taught by a scholar of modern Korea. I ended up completing my PhD in Korean history. It is a dynamic field with much to explore. Personally, I enjoyed my research experience as a graduate student and thereafter. I enjoy finding new documents in archives, and undertaking fieldwork in unfamiliar places. My research enabled me to see different parts of Korea and meet people in all walks of life. It was a memorable experience.
Dr Xiaohuan Zhao, Department of Chinese Studies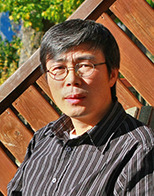 Dr Xiaohuan Zhao's academic profile

What are your research interests?
Basically, I'm a literature person. My major areas of research are in early and medieval Chinese literature and pre-modern Chinese performing arts. I am also very interested in pre-Qin (221-206 BC) Masters writings, Chinese religions, popular beliefs, myths and legends, history, particularly legal and intellectual history.

What are you current research projects?
I've just completed a first draft of a conference article on civil service examinations and Yuan drama, and will have to find time to revise another article on black magic as stipulated in Chinese imperial penal codes, which I've written as a continuation of my research on political uses of wugu sorcery in traditional China. I've most recently been engaged in preparing for a study of the relationship between rites, rituals and performances as shown in sculptured stones, wall paintings, brick carvings from early and medieval China. Besides this, a couple of years ago I started to translate Liu Xiang's (ca. 77-6 BC) Garden of Persuasions – a book containing more than 700 (mostly Confucian) moralistic and philosophical anecdotes. Just weeks ago, I heard that a complete translation of this book is going to press with Washington University Press. This is very good news but at the same time, I need to ask myself whether I should carry on with this project.

How did you first get interested in your area of research?
I did English literature for my BA and MA, but Chinese literature was not foreign to me at all. I had been exposed much to Chinese classics when I was young. At that time, no Confucian classics were taught at school in China and most of traditional Chinese literature was attacked and criticised as "poisonous weeds". Almost all such books of my parents were either confiscated or burned by Chairman Mao's Red Guards during the Cultural Revolution, but my dad has an extremely good memory. He had received very strict training in an old style school before transferring to a modern-style school, so he learnt by heart hundreds of classical Chinese poems, ancient style prose essays, and the Four Books and Five Classics of the Confucian school. He was not only my teacher but also my textbook of classical Chinese literature. It's no accident that I did my PhD in classical Chinese literature either.
Dr Vannessa Hearman, Department of Indonesian Studies
Dr Vannessa Hearman's academic profile

What are your research interests?
My research interests are to do with mass violence and how societies deal with violent pasts. I am interested in all the forms of accountability mechanisms in post-authoritarian societies and how these work in practice. Oral history is also an approach that I use very much in my work.

What are you current research projects?
I'm researching the activism of Indonesians in transnational organisations in the 1950s and 60s. It's a project I'm doing with my former PhD supervisor Kate McGregor at Melbourne University. I am also working on my book manuscript based on my thesis, which is a political history of the 1950s and 60s in Indonesia through the life stories of those who survived the mass killings of 1965-66.

How did you first get interested in your area of research?
When I was about 18, I started becoming very active in campaigning against human rights abuses in Indonesia and East Timor. I learnt that all the history lessons I was taught as a kid in primary school in Indonesia were the regime's version of propaganda. It led me to becoming interested in history in general, as well as to study Indonesian communism, the latter of which was always a taboo in Suharto's Indonesia.

Through my work, I have got to know a lot of (now elderly) men and women who have survived political violence, maybe been in prison. I find the fact that they can keep going, speaking out, writing and educating the next generation of Indonesians about this history is very inspiring. It's only been since the end of the Suharto regime in 1998 that they have been able to do this openly and it's a pity that it's so late in their lives.