Message from the associate dean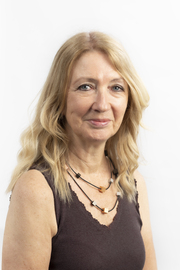 Dear colleague, I welcome your interest in, and encourage you to become better acquainted with, the work of the Office of Learning and Teaching and how we can help you in your teaching role.
Our programs in tutor development and fostering group work, which have had significant successes, are outlined under the menu items at the left of this screen.
I warmly invite colleagues' feedback, so that we can continue to improve our systems and our service. Please send your comments, queries and/or suggestions about learning and/or teaching in the school to Belinda Chambers.
Alternatively, please feel welcome to speak to any of our team in person.
Associate Dean, Learning and Teaching
Robyn Gibson