Sydney Symposium on Carbon Capture
Remarks from the Symposium Chair - Dr Ali Abbas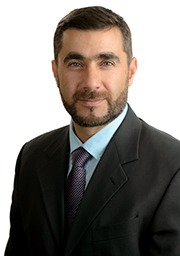 The Sydney Symposium on Carbon Capture aims at facilitating discussions amongst various stakeholders in carbon capture in Australia. It provides an annual meeting point for industry and research organisations to convene and discuss progress on carbon capture pilot and demonstration work as well as fundamental research on issues challenging the large scale implementation of carbon capture.

We are living in the carbon era, where a lot of what we do, down to the personal level, is concerned with carbon and its management. No day passes by without carbon being discussed in the media, in political, academic and other circles. A lot of debate is currently going on, and this symposium, I would hope, plays a role by informing the debate, by bringing forum and discussion on technological progress, and the engineering science behind advancing research and carbon capture technologies in the country.

Symposia like this one help to shape business solutions based on sound knowledge, helping to build technologies that will shape the future; after all, technology is the big enabler. It is technological innovations that will play a major role in addressing the complexities of society's carbon challenge.

I would like to thank all those who worked to make this symposium a success, particularly the Foundation of Chemical and Biomolecular Engineering – Mr Skender Bregu and Mr Rajab Khalilpour. Also thanks to the speakers for sharing their insights, enthusiasm and directions.

Finally I would like to thank all who attended, and look forward to seeing you again in S2C2 2012.
Material
Symposium Program

Global CCS Institute - Peter Coombes
CSIRO - Paul Feron
Delta Electricity - Anthony Callen
Alstom - Tim Maddever
University of Sydney - Ali Abbas and Rajab Khalilpour
CSIRO - Narendra Dave
CO2CRC - Gustavo Fimbres Weihs
Bio CCS - John White
CSIRO - George Grozev
Supporter of the 2011 Symposium
The foundation wishes to thank the following organisations for their support: