Our People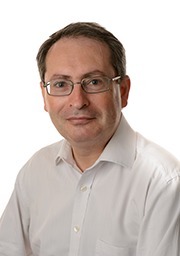 Professor Mikhail Prokopenko
Director, Complex Systems Research Group;
Leader of Research Cluster on Complex Systems
Professor Prokopenko analyses, models and predicts critical phenomena. His research aims to improve robustness and resilience in a range of complex self-organising systems during technological, sociological and socioeconomic crises. His approach is motivated by the search for a fundamental theory of non-equilibrium information thermodynamics in systems capable of complex computation.
View profile
---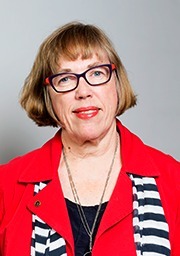 Professor Lynn Crawford
Director, Project Management Program
Professor Lynn Crawford is the Director of the
Project Management Program
at The University of Sydney, Australia, Visiting Professor at Cranfield University, School of Management (UK) and Research Fellow with the Institute for the Study of Coherence and Emergence (ISCE). Professor Crawford maintains involvement in project management practice through Human Systems International Limited, helping leading corporations and government agencies around the world to improve their project management capability. Her research focuses on complexity in the context of projects encompassing organisational capability, competence, and workforce sustainability.
View profile
---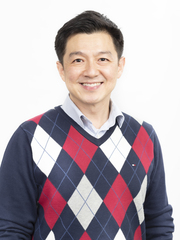 Dr. Kenneth Chung
Complex Systems Research Group
Dr. Ken Chung studies the science of complexity in human social networks and how the properties of such networks influence social or organisational outcomes like coordination, learning and performance. Dr Chung's research has significant implications for health care (e.g. development of sexual agency; cancer care coordination), learning (e.g. deep learning), and performance (e.g. project success and work coordination) as an understanding of network structures can help identify opinion leaders, resistance patterns, factions and cliques, and how work really gets done.
View profile
---
Dr. Michael Harré
Complex Systems Research Group
Dr. Michael Harré's research is in socio-economic phase transitions, the sudden disruptive changes that occur in financial markets, complex social interactions and whole economic "ecologies". Dr Harré's aims to enhance our understanding of the drivers and triggers of such innovative changes and how we can harness the positives while mitigating the negatives.
View profile
---
Dr. Li Liu
Complex Systems Research Group
Dr. Li Liu's research focuses on the effective delivery of complex infrastructure projects including analysing the causes of project failures, delivery performance, project governance, various organisational interventions and controls in project-based organisations, project ambidexterity and cost contingency estimation. Dr Liu's research emphasises the development and enrichment of current project management theories by drawing from organisational and strategic management theories.
View profile
---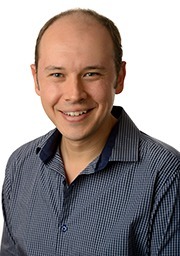 Dr. Joseph Lizier
Complex Systems Research Group
Dr. Joseph Lizier studies information processing in biological and bio-inspired complex networks. He uses tools from information theory to reveal when and where information is being stored, transferred and modified in a complex system. Dr Lizier's research has produced fundamental theoretical insights into the nature of information processing, in particular regarding the role of emergent structures in cellular automata and relating information processing capabilities to phase transitions in dynamics. His research has been applied to a number of domains, including computational neuroscience where it has revealed directed information structure in the brain from neural recordings.
View profile
---
Dr. Petr Matous
Complex Systems Research Group
Dr. Petr Matous has been organising experimental interventions and social surveys in diverse communities across Asia and Africa to empirically elucidate the role of social networks in contexts constrained by limited resources or environmental disasters. Dr Matous applies novel statistical methods to these unique data sets to model the mechanisms of dynamic interactions between interpersonal or inter-organisational networks and their technological and natural environment.
View profile
---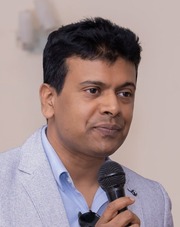 Dr. Mahendra Piraveenan
Complex Systems Research Group
Dr. Mahendra Piraveenan models and analyses the emergence of selfishness in socio-ecological systems using a complex network approach. He uses game theory to model the cognitive behaviour, including decision making under uncertainty, of people and other sentient entities which make up such systems. Dr Piraveenan's particular interest is in how the topological structure of such systems or societies could affect the emergent cognitive behaviour of their members. In addition to using existing topological metrics, Dr. Piraveenan has developed a range of his own topological metrics which could be used in all areas of network analysis.
View profile
---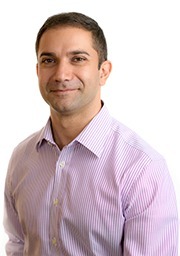 Dr. Ehssan Sakhaee
Complex Systems Research Group
Dr. Ehssan Sakhaee's research explores the human factors that affect motivation, engagement and productivity in individuals, teams and organisations. Specific questions focus on how individuals in a network influence and are influenced by others in their environment and the emergent behaviour which results in the whole network, organisation, team or group.
View profile
---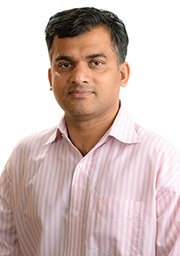 Dr Shahadat Uddin
Complex Systems Research Group
Dr. Shahadat Uddin develops modelling and analysing approaches for exploring longitudinal complex networks. Dr Uddin's research has addressed how changing actors' network position affects their performance in different longitudinal complex networks, especially in complex collaboration networks among healthcare professionals and longitudinal scientific workforce networks.
View profile
---
Dr Ramil Nigmatullin
Dr Ramil Nigmatullin uses computational and analytic techniques to study complex systems near criticality and far from equilibrium. He seeks connections between seemingly disparate complex phenomena using the notion of statistical mechanical universality. He is also interested in quantum technologies, in particular, in the questions of robustness and scalability of quantum computers.
View profile
---
Dr Richard Spinney
View profile