Discipline of Physiology
The Discipline of Physiology is part of the School of Medical Sciences and is the focus of teaching and research in the physiological sciences at The University of Sydney.

Its research staff and students are located primarily at the Camperdown Campus of the University, in the Anderson Stuart Building and in the Medical Foundation Building. Academics in the discipline teach undergraduate programs in the Faculty of Science, and the Graduate Medical Program.

The research interests of the faculty span a broad range of topics in the physiological sciences, with particular research focus on neuroscience, cardiovascular physiology, reproductive physiology, and endocrine function. Techniques used in our laboratories include imaging, electrophysiology, molecular biology, and human and animal behaviour.
Congratulations to Brian Morris who was made a Member of the Order of Australia
The Department of Physiology is pleased to announce that in the 2018 Queen's Birthday Honours list, Professor Emeritus Brian Morris was made a Member of the Order of Australia for 'significant service to health education and research, particularly through the study of molecular genetics and hypertension, and to professional organisations'




.

The 2017 AW Campbell awardee is Dr Susanna Park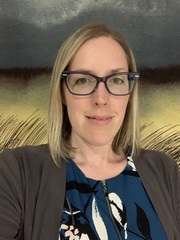 Congratulations to Dr Susanna Park, who won the A.W. Campbell Award from the Australian Neuroscience Society in early 2018.
Susanna's research focuses on the development of neurophysiological and functional assessment measures of nerve and cognitive function, across a spectrum of toxic, inflammatory and inherited neurological disorders.
The A.W. Campbell Award commemorates the eminent Australian Neurologist whose "Histological studies on the localisation of cerebral function" in 1905 founded cerebral cytoarchitectonics. It is awarded for the best contribution by a member of the Society during their first five postdoctoral years.

---