Society of Fellows
The first of its kind in Australia, Sydney Society of Fellows represents the University of Sydney's commitment to research and scholarship of the highest calibre. Our aim is to foster innovation and collaboration across all fields and disciplines represented here at Australia's first university.

We recruit 10 new Fellows every year – offering them a lifetime fellowship with a full salary and a significant research allowance for the first three years. Fellows are selected internationally, on the basis of merit and potential. They are hosted by the schools and centres appropriate for their expertise, where they contribute to research and teaching, while also supporting the society's activities, and initiating research projects and collaborations across the University.

We assist and sponsor those initiatives, and continue to support the Fellows beyond their years at the University.

Current fellows include:
Society of Fellows
Xianghai An
Faculty/Department
: School of Aerospace, Mechatronic and Mechanical Engineering, Faculty of Engineering and Information Technologies
Fellowship Year
: 2014
Research Interests
:
My research mainly focuses on exploring the mechanical behaviour, deformation mechanism and structure-property relationship of various metallic materials (single- and bi-crystals, coarse-grained and nanocrystalline materials, and metallic glass). Convoluting mechanical responses from atomic scale structures, to the nanomechansics of small scale materials and to the mechanical properties of macroscopic scale materials, the devoted endeavor is to build a physical understanding of plasticity mechanisms, materials' architectural structures and the intricate interplay between properties arising different length scale.
- Atomic-scale structures and deformation mechanisms of materials
- Microstructure and mechanical properties of advanced materials
- Microstructural design for strengthening and toughening of advanced materials
- Fatigue, fracture and dynamic loading of materials
- In situ TEM/SEM deformation of small-volume materials
- Interface and grain boundary of metallic materials
Biography/About Me
:
I obtained a BSc in Materials Science and Engineering from Shandong University in China in 2004 and a PhD in Materials Chemistry and Physics from the Institute of Metal Research, Chinese Academy of Sciences in 2012. I joined the University of Sydney in July of 2012. I am currently a University postdoctoral fellow in School of Aerospace, Mechatronic and Mechanical Engineering.
---
Karina Aveyard
Faculty/Department
: Media and Communications
Fellowship Year
: 2015
Research Interests
:
My postdoctoral research is focused on understanding multi-platform film consumption practices in the 21st century. This current project builds on my PhD research, which was focused on cinema exhibition and attendance in rural Australia and the UK and formed the basis for my recent book The Lure of the Big Screen: Cinema in Rural Australia and the United Kingdom (Intellect 2015).
Biography/About Me
:
I graduated from ANU in the mid 1990s after which I had a number of film industry research and policy jobs including the role of Senior Researcher at the Australian Film Commission (now Screen Australia) which I held from 2001 until 2009 when I began my PhD at Griffith University, Brisbane.
---
Thomas Bourguignon
Faculty/Department
: School of Biological Sciences
Fellowship Year
: 2015
Research Interests
:
I am an evolutionary biologist with particular interest in termite and cockroach biology. Currently, I focus my research on the historical biogeography of termites and on the association of termites and cockroaches with bacteria. (1) I use molecular data to reconstruct the phylogenetic tree of termites and to resolve their historical biogeography. Termites are an abundant and diversified group, particularly in tropical and subtropical regions. They acquired their global distribution through dispersal events between continents and through vicariance following the break up of Pangaea. My aim is to determine when, how, and from where, termites acquired their modern distribution. (2) I also investigate the association of termites and cockroaches with their bacterial and fungal symbionts. Termites are one of the few insects that evolved to eat wood, and they did so in association with microorganisms that provide digestive enzymes and nutrients. I aim to determine how termite-bacteria association came to be, and how this association evolved.
Biography/About Me
:
I received my PhD in biology from the Free University of Brussels (ULB), Belgium, in 2010, studying ecology and biodiversity of termites in French Guiana, South America. After my PhD, I spent two years at Hokkaido University, Japan, and two and half years at the National University of Singapore, as a full time postdoctoral researcher. While I was in Japan and in Singapore, I continued to work on termites, and focused on their evolution using molecular phylogenies. With my University of Sydney Fellowship I joined the Molecular Ecology, Evolution and Phylogenetics (MEEP) laboratory directed by Associate Professors Nathan Lo and Simon Ho.
---
Mohammad Choucair
Faculty/Department
: Science / Chemistry
Fellowship Year
: 2013
Research Interests
:
I invent new ways to make carbon materials that are used in technologies including mobile phones, computers, televisions, and water purifiers. Carbon materials naturally exist in various forms such as graphite, charcoal, and diamond which can be mined from natural deposits. However, not every form of carbon exists naturally and hence must be made chemically. The form carbon materials take depends on how the individual carbon atoms chemically bond together. Each form of carbon has unique properties that allow it to be used in different device components like batteries, screens, and filters. By understanding why carbon atoms come together, I develop methods to control the structure, size, purity, and quantity of carbon in many forms to make materials that are lighter, stronger, and more durable. This ability to chemically control carbon forms allows for the production of new carbon materials that are required in the next generation of technologies relating to human health, the environment, and reliable energy use.
Biography/About Me
:
I was previously a recipient of an Australian Postgraduate Award at the University of New South Wales (UNSW) where I completed my PhD (2010) from the UNSW School of Chemistry, along with a BSc in Nanotechnology with Honours Class 1 (2007) from the UNSW School of Materials Science and Engineering. I was awarded a Scholarship to complete a Graduate Certificate in Research Management and Commercialisation (2009) from the UNSW School of Business.
In 2011 I was awarded the Cornforth Medal by the Royal Australian Chemical Institute Inc. for the most outstanding PhD thesis in a branch of chemistry, chemical science, or chemical technology in Australia. I then took up a postdoctoral research role in the Department of Physics in the University of Parma (Italy). I returned to Australia in 2012 to a postdoctoral role in The School of Chemistry at The University of Sydney and in 2013 I was awarded a University of Sydney Postdoctoral Research Fellowship.
---
Theerthankar Das
Faculty/Department
: Infectious Diseases and Immunology, Sydney Medical School
Fellowship Year
: 2015
Research Interests
:
Investigating how pathogenic bacteria Pseudomonas aeruginosa form biofilm formation that leads to infection. This study involves various specific research interests:
1. Elucidating the role of virulence factors (pyocyanin/phenazines) that pathogenic bacteria Pseudomonas aeruginosa secretes in order to outcompete other competing bacteria in clinical settings.
2. Unravelling the mechanism how phenazines influence P. aeruginosa biofilm development.
3. Co-ordination between P. aeruginosa secreted virulence factor phenazines and biofilm promoting factor extracellular DNA in biofilm formation and persistence of biofilm.
4. Identifying novel therapeutic targets in modulating bacterial virulence factors to inhibits biofilm formation.
This research projects involves working with various techniques such as: Confocal microscopy, calorimetric assay, Isothermal calorimetry, NMR, Spectroscopy, Circular Dichorism. This work has very strong collaboration with UNSW chemistry and biological science departments.
Biography/About Me
:
I am from India the land of spicy delicious food whose flavours diverges from each city to city with in the country. I have a BSc in Chemistry from Madras University (India, 2003), followed by PG Diploma in Chemistry from Curtin University (Perth, Australia, 2006). From 2006-2007 I worked as a research assistant at the electrochemistry department in Indian Institute of technology (IIT-B, Mumbai India). I considered myself lucky to win the Ubbo Emmius scholarship to do my PhD in Microbiology at University of Groningen (Netherlands, 2007-2011).
My interest towards microbiology has kept me going in this field and my love towards Australia brought me back to Australia immediately after completion of my PhD in 2011.
---
John Gillam
Faculty/Department
: Faculty of Health Science
Fellowship Year
: 2013
Research Interests
:
My main research interests are in the development and understanding of image reconstruction in emission tomography. Generally, for instance in photographic imaging, the space in which images are viewed is the same as that in which the image-data are acquired. However, in indirect imaging techniques such as tomography measured data reside in a different space – and image reconstruction is required before the data is physically meaningful. When using novel measurement devices or new imaging techniques, computational algorithms for image reconstruction must be tailor made and optimized for accurate analysis and quantification. Image reconstruction spans a large number of fields from mathematics, physics and computer science to neurology and oncology and so provides an intensely interesting, multi-disciplinary, field of research.
Biography/About Me
:
I was awarded my Bachelor of Science in Physics at Melbourne University in 2002. I subsequently completed my PhD within the School of Physics at Monash University in 2007 in emission tomography and Compton camera imaging. Before arriving at The University of Sydney, I performed research at Monash University working on the development of novel detection devices for medical applications in both X-ray and emission imaging technologies. After this I was successful in being awarded a Juan de la Cierva grant to perform research in Valencia, Spain. In this position I was again involved in image reconstruction for novel tomographic devices for both Positron Emission Tomography as well as devices for monitoring hadron-therapy using emission imaging techniques. My current research is centred around emission imaging of awake animals and involves the incorporation of animal motion during image reconstruction.
---
Ros Gloag
Faculty/Department
: School of Biological Sciences
Fellowship Year
: 2014
Research Interests
:
My field is Behavioural Ecology, the study of the evolution and ecology of animal behaviours. My current research focuses on various ways in which the behaviour of social bees will impact Australia's food security. Honey bees sometimes produce daughters asexually, and clonal lineages may become dangerous brood parasites of other bees: when and how does this occur? A single colony of Asian honey bee invaded Northern Australia and overcame inbreeding constraints to found a viable and growing population: why did it succeed? Native Australian stingless bees share many behavioural attributes with honey bees: can they be used as alternative pollinators for our crops? I address these and other questions using molecular techniques, fieldwork and modelling.
Biography/About Me
:
I completed a PhD (Zoology) at the University of Oxford in 2012. My doctoral research focused on the evolution of brood parasitism in South American cowbirds. Following short postdoctoral stints at Oxford and The Australian National University, I came to University of Sydney as a Sydney Postdoctoral Fellow. I am based in the Behaviour and Genetics of Social Insects Lab in the School of Biological Sciences.
---
Catherine Ingram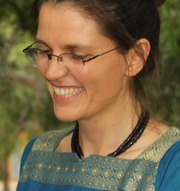 Faculty/Department
: Sydney Conservatorium of Music
Fellowship Year
: 2014
Research Interests
:
My postdoctoral research is a musical ethnographic study exploring and comparing the musical activities of cultural minorities in Australia and China. I am interested in understanding the role of music in asserting agency and enabling social engagement for minority groups, and the impact of such use of music upon various aspects of musical aesthetics.
My research over the previous decade has explored diverse aspects of the music of Kam (in Chinese, Dong 侗) minority communities in southwestern China, where I have conducted extensive musical ethnographic fieldwork. I am particularly interested in better understanding the grassroots challenges facing musical traditions and custodian perspectives on the traditions' recent transformations. Other key interests include linguistics and music (especially the music of tonal-language-speaking communities such as the Kam), music and environmental knowledge, and gendered music-making and sociocultural change. I am also interested in collaborative ethnomusicological research methods: I have worked with Kam community members to produce several co-presentations and four co-publications (
Ingram et al. 2011a;
Ingram et al. 2011b;
Ingram and Wu Zhicheng 2014; Ingram and Wu Jiaping forthcoming), and to establish a digital collection of sustainably archived recorded material and metadata, hosted with the
Pacific and Regional Archive of Digital Sources in Endangered Cultures (PARADISEC).
Biography/About Me
:
I have conducted extensive musical ethnographic research in rural China over more than a decade, and am the first non-Chinese to complete substantial research into Kam minority singing – including into Kam "big song", the important Kam song genre that was inscribed on UNESCO's Representative List of the Intangible Cultural Heritage of Humanity in 2009. As part of my research I was invited to participate in many performances of various Kam musical genres, and learnt to speak one Kam dialect. My research into and involvement in Kam music-making has featured in a range of Chinese print, broadcasting and online media, including in two documentaries produced by Guizhou Province TV, China (2006, 2011). My recent publications include
Environmental Preservation and Cultural Heritage in China
(co-authored with Anne McLaren, Alex English and He Xinyuan, 2013), and
Taking Part in Music: Case Studies in Ethnomusicology
(co-edited with Ian Russell, 2013), amongst others. I was previously a Newton International Fellow at the School of Oriental and African Studies (SOAS, University of London, 2013-2014), a Research Fellow at the International Institute of Asian Studies (University of Amsterdam, 2011), and an Endeavour Australia Cheung Kong Research Fellow (Research Institute for Ritual Music in China, Shanghai Conservatory of Music (2010-2011).
---
Wendy Imlach
Faculty/Department
: Medicine/Pharmacology
Fellowship Year
: 2013
Research Interests
:
I'm really interested in diseases of the nervous system - particularly those that cause pathological changes in neural signalling. I am currently a research fellow in the Pain and Drug addiction laboratory in the Discipline of Pharmacology, and my research focuses on changes that happen within the pain processing pathways in the spinal cord following the development of chronic pain. Some of these changes are potential therapeutic targets and I am interested in finding new, more effective ways to treat chronic pain. Recently I have been working with drugs that increase the effect of endogenous pain modulators and I have also been looking loss of inhibitory neurotransmission in the spinal cord to work out how we can increase these signals to reduce pain.
Biography/About Me
:
I started off as a microbiologist and after a few years, and a couple of jobs (working with deadly human pathogens followed by colourful marine microbes), I decided to switch fields and start a PhD in pharmacology the University of Otago. Here I worked with fungal toxins that cause neurological symptoms in grazing animals, which really sparked my interest in abnormal neural signalling in diseases that affect the brain. After completing my PhD project, in a very small town in rural New Zealand, I jumped on a plane to begin the next stage of my career at Columbia University in the big city of New York. My research here focused on neural circuit function in the childhood motor neuron disease, Spinal Muscular Atrophy (SMA), using a fruit-fly model of the disease. This work established dysfunction in sensory-motor circuitry as the origin of the motor deficits in SMA and led to the identification of a drug to treat the disease. Following this, I had a short stint at the Queensland Brain Institute where I worked on neural circuits involved in sleep and anaesthesia. I then moved to Sydney to take up a University of Sydney Postdoctoral Fellowship in the Discipline of Pharmacology. When I'm not doing science I like making music (quietly at home, or loudly with my band) and drinking wine, sometimes at the same time.
---
Jennifer Kent
Faculty/Department
: Faculty of Architecture, Design and Planning
Fellowship Year
: 2015
Research Interests
:
My research has two key themes. The first relates to day-to-day mobility, with an explicit mandate to record and theorise shifts away from private car use towards more sustainable transport modes in car oriented cities. The second is on the general links between the built environment and health. The various health impacts of transport, including the detrimental health implications associated with private car dependency, exist as the nexus between these two research themes. I publish regularly in high ranking scholarly journals and my work has been used to inform policy development in NSW and Australia, including Sydney's most recent metropolitan strategy.
Biography/About Me
:
I am Research Fellow in the Urban and Regional Planning program at the University of Sydney. I was awarded a University Fellowship following an internationally competitive process in 2015. This Fellowship enables pursuit of research in the area of mobilities and health for three years. Prior to joining the University of Sydney, I was a Lecturer at Macquarie University and Research Associate at the Healthy Built Environments Program at the University of NSW. I have also worked as a town planner in NSW in both local government and as a consultant.
Outside of work, I can usually be found at the local dog park with my dachshund, Olive.
---
Julie Leask
Faculty/Department
: Sydney Medical School, School of Public Health
Fellowship Year
: 2012
Research Interests
:
My research interests include immunisation controversies, psychological and sociological aspects of infectious diseases, risk communication, and the media.
Biography/About Me
:
I am a social scientist specialising in immunisation, NHMRC Career Development Fellow and Associate Professor in the School of Public Health. I established the social science unit at the National Centre for Immunisation Research & Surveillance. I have an MPH and PhD from USYD and my research has focused on improving vaccine acceptance and communication. This has included advisory roles with governments in Australia and overseas, the Global Vaccine Action Plan, the WHO Europe Regional Office, the US President's Cancer Panel, US Institute of Medicine, the Australian Academy of Science and the NHMRC.
---
Cristian Leyton
Faculty/Department
: Faculty of Health Sciences
Fellowship Year
: 2014
Research Interests
:
My topic of research concerns primary progressive aphasias (PPA), a group of neurodegenerative conditions that target the language network in the brain. My versatile approach ranges from the clinical characterisation to the investigation of neurobiological aspects of PPA, such as biomarkers, structural brain imaging and neuropathology. This integrative approach allows a thorough understanding of the pathological process and the development of novel clinical tools aimed at predicting pathology. I am interested in exploring the cognitive mechanisms involved in each clinical presentation of PPA and investigating the structural brain changes over time. I am convinced that my integrative approach will contribute in solving one of the crucial issues in the field of dementias, that is to identify specific brain regions at which neurodgeneration starts and to understand how pathology spreads in each PPA syndrome.
Biography/About Me
:
I am a behavioural neurologist with expertise in progressive aphasia syndromes. In 2001, I graduated as a medical doctor with the 6th highest qualification in the class from the University of Santiago of Chile and awarded the Medical Profile's Faculty prize. In 2005, I completed my training as a neurologist and did a Diploma in Neuropsychology. In 2009 I moved to Australia for doing a PhD at the University of New South Wales, Sydney. In my PhD I gained expertise in language assessment, longitudinal statistical analysis and structural neuroimaging. In 2013, I was awarded my PhD and appointed as a research officer at NeuRA. In January 2014, I started my DVC Postdoctoral Research Fellowship at the Faculty of Health Sciences, the University of Sydney. In the last five years I have an intense academic activity, reflected by the increasing number of publications, invitation to review peer-reviewed scientific articles, presentations in national and international conferences. I am part of several scientific societies, including the International Society for Frontotemporal Dementia and the ARC Centre of Excellence in Cognition and Disorders, Sydney, Australia. I am currently working in collaboration national and international research centres, including the US, the Netherlands and Chile.
Learn more...
Learn more...
Learn more...
---
Maïa Ponsonnet
Faculty/Department
: Faculty of Arts and Social Sciences
School of Literature, Arts and Media, Linguistics Department
Fellowship Year
: 2016
Research Interests
:
My research explores the linguistic encoding of emotions across languages, starting with Indigenous Australian languages of Arnhem Land: Dalabon and other languages of the same family, as well as Kriol, a creole spoken by up to 30,000 people across northern Australia. My work describes the linguistic devices available to speakers to talk about and express emotions (words, interjections, intonation…).
In the future, comparing a larger number of languages in this respect will allow me to answer the following question: can differences in the linguistic devices available to talk about emotions in different languages result in differences in the way people express emotions? And, in turn, in the way they construe or experience emotions?
Biography/About Me
:
My initial disciplinary background is philosophy – philosophy of language, knowledge and mind in particular. My interest in emotions reflects my general philosophical interest for mental states and events. I turned to linguistics because I believe that empirical linguistic data is a safe way to approach these very abstract questions I tackle in my work.
In 2013 I completed a PhD in Linguistics at the Australian National University, now published as The language of emotions: The case of Dalabon (Australia) (John Benjamins, 2014). Between 2013-2015 I was a postdoctoral fellow at Centre National de la Recherche Scientifique in Lyon, France. I joined the Linguistics Department at The University of Sydney as a DECRA Postdoctoral Fellow in February 2016. I therefore relinquished my University of Sydney Fellowship.
---
Nic Scott
Faculty/Department
: School of Physics/ Sydney Institute for Astronomy
Fellowship Year
: 2015
Research Interests
:
My research is focused on galaxy evolution; studying how galaxies formed and how they have changed over the history of the Universe. I use an approach known as Extragalactic Archaeology, studying the detailed properties of nearby galaxies to infer what events in their pasts have shaped the way we see them today. To do this I use some of the world's largest telescopes, in Australia and abroad, to observe large samples of nearby galaxies, measure their properties, and construct models of their evolutionary history.
Biography/About Me
:
I have had an interest in science, and particularly physics, from a young age, sparked by science-fiction novels, movies and video games. My passion for astronomy has a different source – long nights spent under the open skies while hiking, camping and mountaineering. There's nothing to compare to watching a meteor shower from the peak of an Alpine mountain!
These experiences encouraged me to pursue an academic career in astronomy. I completed my undergraduate degree (in Physics) and my PhD (in Astrophysics) at the University of Oxford, UK, before taking up a postdoctoral research position at Swinburne University of Technology in Melbourne. In 2013 I moved to The University of Sydney for a postdoc, before starting my University of Sydney Fellowship in 2015.
---
Chris F. Wright
Faculty/Department
: Discipline of Work and Organisational Studies, University of Sydney Business School
Fellowship Year
: 2014
Research Interests:
My research covers various issues relating to the intersection of employment, globalisation and public and private regulation, with a particular interest in immigration, supply chains and comparative employment relations. I have worked on several projects on these topics covering Australia, the United Kingdom, the European Union, China and Germany across a range of different industry sectors. I am co-editor of International and Comparative Employment Relations (6th edition, Sage/Allen & Unwin) and an Associate Editor of the Journal of Industrial Relations. I am the author of 35 scholarly book chapters and articles in leading business, political science and economics journals. During my fellowship I investigate the impact of skilled immigration on business and the labour market in Australia.
Biography/About Me:
I received my PhD from the University of Cambridge in 2011, where I received a full scholarship from the Cambridge Commonwealth Trust. I have a Bachelor of Arts (Honours Class I and University Medal) from the University of Sydney. I have held academic positions at the University of Cambridge, Goldsmiths College London and Macquarie University and have worked as a researcher for the International Labour Organization and the Australian Broadcasting Corporation. I have received research grants from the UK Economic and Social Research Council and the Commonwealth Department of Industry and have written commissioned research reports for the International Labour Organization, the Kingdom of the Netherlands, the UK Trades Union Congress and the UK Advisory Conciliation and Arbitration Service. In 2015 the International Labour and Employment Relations Association awarded me the Luis Aparicio Prize for best emerging scholar at its 17th World Congress in Cape Town.
---
Pengyi Yang
Faculty/Department
: Faculty of Science
School of Mathematics and Statistics
Fellowship Year
: 2015
Research Interests:
My research interests are in the broad areas of Computational and Systems Biology with a focus on cell signalling and transcription networks. Specifically, I am interested in developing computational methods and statistical models to reconstruct and characterise signalling cascades and transcription networks that underlie cellular homeostasis, proliferation, differentiation, and cell-fate decisions.
With the University of Sydney Postdoctoral Fellowship award, I have recently embarked on expanding my research to analyse neuroimaging data and integrate them with genomic data and networks. The overarching goal is to enable the integration of both neuroimaging and genomic information for understanding the interconnection and the function of the brain, and to utilise such knowledge for translational research such as characterisation and diagnosis of mental disorders.
Biography/About Me:
I'm interested in travelling and experiencing different cultures and food. I have been to many countries in Asia and a few in North America. I have never been to Europe and would love to make it the next adventure. I'm also a Sci-Fi movie fun since I was young. This partly motivated me to purse a career in academia and science. I was initially interested in Physics, and later in Molecular Biology, but eventually chosen Computer Science as my major. Now, I'm embracing both Computer Science and Molecular Biology by harnessing the power of computing for analysing enormous biological data generated these days. I believe that I'm extremely lucky to be in the position to marry these two disciplines for my interdisciplinary research.
---