Governing board
Professor Stephen Garton PhD, FAHA, FRHS, FASSA (Chair)
Professor of History
Provost and Deputy Vice-Chancellor

Professor Stephen Garton is Provost and Deputy Vice-Chancellor of the University of Sydney and a Fellow of both the Australian Academy of the Humanities, the Academy of Social Sciences in Australia and the Royal Australian Historical Society. He has been a member of the Council of the Australian Academy of the Humanities and is on the Editorial Board of the Australian Dictionary of Biography and the Advisory Board of the Australian Research Council.
---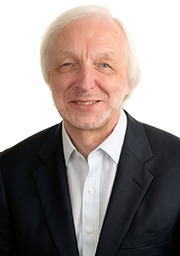 Professor Willy Zwaenepoel
Dean of Faculty of Engineering and Information Technologies

Professor Willy Zwaenepoel is a well-established global leader in experimental computer science research, with a particular interest in distributed systems and operating systems.

Born in Belgium, Professor Zwaenepoel studied at Ghent University before completing his master's and doctorate degrees at Stanford. He spent almost two decades at Rice University in the United States, before spending nine years as dean of EPFL's School of Computer and Communication Sciences.

Professor Zwaenepoel has been elected as a Fellow of both the Institute of Electrical and Electronics Engineers and the Association for Computing Machinery.
---
Professor Iain Young

Dean, Faculty of Science
Iain completed his BSc (Hons) at Aberdeen University in 1984, then obtaining a PhD in Soil Physics (1987) in the same institution. He then moved to The Scottish Crop Research Institution (SCRI) as a Research Leader in 1988 - now the James Hutton Institute. Spending 12 years at SCRI, he became Head of the multidisciplinary Soil-Plant Dynamics group, before moving to Abertay University as the Founding Director and Professor of the Scottish Informatics Mathematics, Biology and Statistics (SIMBIOS) Centre. During Iain's tenure at SIMBIOS, the group was assessed as in the top five research teams in Environmental science in the UK.

Iain became the inaugural head of the School of Life and Environmental Sciences at the beginning of 2016.

In the past decade Iain has won over $60 M in competitive research and facilities grants. Iain has published over 150 peer-reviewed publications and he continues to act as a research assessor for many research organisations across the world.
---
Professor Fran Waugh
Head of School and Dean, Sydney School of Education and Social Work